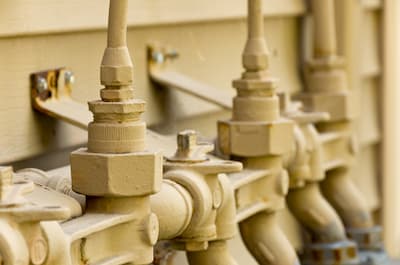 ACAPX, LLC is here to take care of all your water, sewer, and gas line installation and repair needs. Backed by industry experience, we pride ourselves on being the number one commercial plumber in Atlanta. When you call us, you will notice right away that you are talking with true professionals that will go to great lengths to ensure that your installation or repair job is done correctly.
Our team consists of well-trained commercial plumbers that know their way around water, sewer, and gas lines. They will take a look at your system and identify the issue right away. We provide multiple options for water, sewer & gas line installation & repair, as well as recommendations and consultations that are always free of charge.
Apart from plumbing repairs, there comes situations when you are forced to replace your piping systems. It may be due to problems that cannot be fixed due to heavy damage or old age. Our water, sewer & gas line installation & repair options are priced fairly, and we handle each situation without putting your property in harms way.
When we come to your premises for water, sewer & gas line installation & repair, we will first conduct an extensive evaluation process based on the following factors:
The magnitude of pipe damage
The potential for future repair work
Age of the piping system
The material constituting the piping system
No plumbing project is too big or small for out team. Schedule a free water, sewer & gas line installation & repair consultation for your Atlanta property today.
Water Installation & Repair In Atlanta
If a water pipe breaks, it can cause water discoloration and a reduction in water pressure. While these issues may seem trivial, they can quickly lead to the need for a water pipe replacement. Plan regular plumbing maintenance with our professional plumbers at ACAPX, LLC so they can inspect your water pipe line and help determine if repair or placement is required.
If you find your property is starting to emit a sewage smell, you may be dealing with a damaged sewer line. A damaged sewer line can attract rodents and pests, and without repair can prevent your business from running efficiently. Seek out the services of a reliable and experienced commercial plumbing company like ACAPX, LLC to install a new sewer line or repair your current one.
If you plan to use gas equipment in your commercial building, you will need a gas line. ACAPX, LLC provides a wide range of gas pipeline installation and repair services in Atlanta. If you need a gas line installed, repaired, serviced or replaced, we are here to help. Call today to schedule an appointment with one of our qualified plumbers.
---
Recent Articles & Tips
Should I Purchase A New Boiler

Boilers are an essential part of everyday business operation. However, an old or worn out boiler can be a big problem if not properly cared for. Boilers that aren't maintained regularly can pose a se […]

Reasons Why Your Kitchen Or Bathroom Drain May Be Clogged

Clogged drains are terrible. Not only are they a major inconvenience, but a clogged drain can cause bacteria and odor issues that are disgusting. Clogged drains are a nuisance that every business own […]