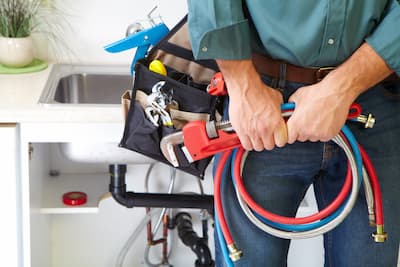 ACAPX, LLC is Atlanta's top commercial plumbing contractor. We aim to deliver exceptional services to customers in the Atlanta area. Our goal is to ensure that every customer is fully satisfied with their plumbing project after completion. We use state of the art equipment to take care of your plumbing issues, ensuring you get the best value for your money.
You won't find a better commercial plumber in Atlanta that stays up to date with all of the latest developments in the plumbing industry to make sure that we deliver modern and efficient services to our clients.
Excellent Customer Service
Our commercial plumbing contractors offer outstanding water heater & boiler installation services and drain cleaning solutions while building long-lasting relationships with our customers.
You can trust the commercial plumbing contractors at ACAPX, LLC to work on your plumbing project with care. We take the time to compare pricing and brands with you so that you can be confident you are making the best choices.
If you are ready to work with an experienced commercial plumbing contractor in the Atlanta area then give us a call to get started on your free estimate.