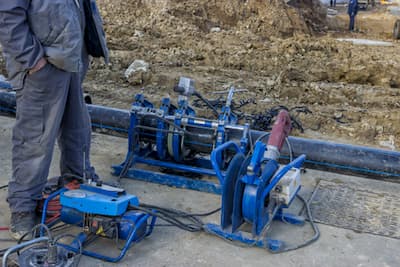 ACAPX, LLC is a certified backflow testing and installation service provider servicing commercial properties. We strive to be the most efficient and affordable commercial plumber in Atlanta.
The state of Georgia, following the Georgia Environmental Protection Division, requires that backflow testing be done on every commercial building to protect the safety of everyone from contaminants such as pesticides and fertilizers.
At ACAPX, LLC we understand that failing a building test can be costly for your business. We are also aware that backflow preventers are the root cause of inspection test failures, and we will administer periodic tests to ensure that they conform to all rules and regulations. It is suggested for every building that backflow tests are conducted annually to ensure the safety of the occupants.
Professional, Skilled and Efficient
Our company only hires the most skilled and efficient commercial plumbers who are well trained with multiple years of plumbing experience. We understand the magnitude of backflow testing, and we handle all types and sizes of backflow preventers designed for a variety of water distribution systems.
Apart from backflow testing, we also offer residential backflow installation services that are designed to keep the water in your building flowing in the right way. Without them, sudden changes in water pressure can make it start flowing backwards, which can turn out to be a serious health hazard by causing water contamination.
We have stepwise procedures we use for our backflow installation process. First, we start by evaluating your backflow system, and then we take a look at your plumbing system and identify the best position to install a backflow preventer. Only when the appropriate steps have been determined do we move forward with the installation. We want to ensure that your commercial property is safe from any future issues that could be caused by an incorrect installation.
If you are in the market for a certified backflow testing and installation service provider in Atlanta, hire us today! We can take care of any drain cleaning, sewage issues or leaky faucets that may be damaging your property.
---
Recent Articles & Tips
Should I Purchase A New Boiler

Boilers are an essential part of everyday business operation. However, an old or worn out boiler can be a big problem if not properly cared for. Boilers that aren't maintained regularly can pose a se […]

Reasons Why Your Kitchen Or Bathroom Drain May Be Clogged

Clogged drains are terrible. Not only are they a major inconvenience, but a clogged drain can cause bacteria and odor issues that are disgusting. Clogged drains are a nuisance that every business own […]