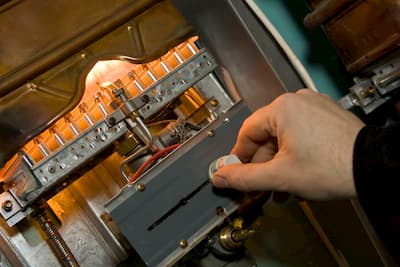 Boilers are an essential part of everyday business operation. However, an old or worn out boiler can be a big problem if not properly cared for. Boilers that aren't maintained regularly can pose a serious danger to any property or person, so if you're not sure if it's time to replace your boiler, here are a few things to keep in mind.
Is Your Boiler Old?
One of the best ways to find out if your boiler needs replacing is based on its age. Boilers experience heavy wear and tear, and if they've been in operation for 15 years or more, they may be less efficient. Replacing a boiler can save you money in the long run because a new boiler won't need to work as hard to produce heated water.
Limited Hot Water
Inefficient boilers can become costly because they rely on constant energy to keep the water heated in your business. If you find that your water is lukewarm or it takes longer to heat up, you may need a new boiler. There are many factors that may cause your boiler to not perform as well as before. Dirty water that settles inside of the boiler, creating a build-up, can cause the water to stay cold—which will require maintenance or replacing.
Leaking
If your boiler is leaking, it's time to look for a new one. A leaky boiler can pose a serious hazard to your business and increase energy costs. If you are not sure why your boiler is leaking, it is best to ask a professional to evaluate the situation and determine if repairs can be made instead of purchasing an updated version.
Unwanted Smells
If you notice a strange or pungent smell coming from your boiler, it may be time to fix it. A boiler smell could mean a buildup of rust or dirt that needs to be removed.
Frequent Repairs
If you have to constantly repair your boiler, it may be best to save money and buy a new one. The older your boiler is, the more expensive it will be to repair it. Since boilers are not the most popular choice for water heating, the existence of parts to repair it can be a problem.
If you experience any of the above problems with your boiler, then give the professionals at ACAPX, LLC a call today. We have excellent boiler and hot water heater repair and installation plans in Atlanta, and we're ready to provide you with a free estimate.